Our company was established in 1994 and has been responsible for providing outstanding psychic services, education and entertainment ever since. Our business is located in Ottawa, Ontario. We provide psychic readings to clients all over the world. We work with a pay-if-pleased policy for all of our services. We are ethical, reasonably priced, private and professional.
You can like us on: Facebook
Follow us on Twitter: Luvdragonstweet
Follow us on instagram: Luvdragon_psychics
And follow Psychic Wendy James Blog: Psychic Life
Spiritual Soup with Jewels and Wendy radio show - CLICK HERE

LISTED BELOW ARE SOME OF THE MEDIA WE HAVE BEEN FEATURED ON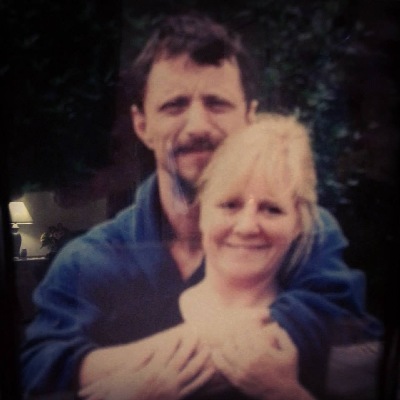 You can reach us at 613.821.3082. We look forward to hearing from you.

Wendy James featured as one of Ottawas 7 BEST PSYCHICS - November 2016
NARCITY News - CLICK HERE

Luvdragons won The A-Channel Viewers Choice Award - 2006


"Ottawa's Best Psychic"

LUVDRAGONS IN THE MEDIA AND SPECIAL EVENTS:

NARCITY - November 2016 - Psychic Wendy James named as one of Ottawa's 7 Best Psychics http://www.narcity.com/ottawa/7-ottawa-psychics-answers-questions/

Spiritual Soup with Jewels and Wendy radio show - Show started August 2016 thru Present - Every Thursday night at 7pm (EST) 4pm (PST) on Beacon Of Light Radio - archived shows can be found HERE.

Rogers TV - Messages From Above with Bonnie Thompson - September 2016 - Guest Wendy James

Blog Talk Radio - Messages from Above with Bonnie Thompson - May 2016 - Guest Wendy James

Guided By The LIght Book - By Jewels Rafter - August 2016 - Co-Author - Wendy James - https://www.amazon.com/Wendy-James/e/B01FZ8CKXQ

Ottawa Citizen - April 2015 - http://ottawacitizen.com/news/local-news/big-game-buzz-what-you-need-to-know-for-the-senators-last-game-of-the-regular-season

Ottawa Citizen - March 2015 - http://ottawacitizen.com/news/local-news/cursed-blamed-for-sens-losing-streak-ottawa-councillor-tries-to-ward-off-bad-mojo

Luvdragons Radio - 3 hours each Tuesday - 4 radio shows - October 2014

Rogers TV - Jen's Zen w/ Jennifer Jane Clark - October 2014

65 Roses Gala - Cystic Fibrosis Charity Event - February 2013 & 2014

CTV Ottawa - Regional Contact - February 2014

Rogers TV - Psychic Insights with Matthew Stapley - March 2013

Rogers TV - Psychic Insights with Matthew Stapley - February 2013

Rogers TV - Ottawa Experts - January 2013

CTV Ottawa - December 2012

Ottawa Sun - November 2012

Ottawa Citizen - November 2012

Rogers TV - Ottawa Experts - October 2012

Carnival Diablo's Festival of Wonders - July 2011

Ottawa Citizen - May 2011 ( http://www.ottawacitizen.com/life/real-deal/Video+Tarot+card+reading/4800017/story.html )

Ottawa SuperEx - August 2010

Ottawa Bluesfest - July 2006, 2007, 2008, 2009 & 2010

Carnivale Lune Blue - July & August 2008 & 2009

Big Daddy's Crab Shack & Oyster Bar (Baseline & Elgin locations)- February 2006, 2007, 2008 & 2009

Rogers TV - August 2009McLeans Magazine - August 2008

Ottawa Citizen - August 2008

Rogers TV - August 2008

A Channel News Live - December 2007

CTV - July 2007

CTV - CJOH news - June 2007

Ottawa Sun - May 2007

A Channel News Live - December 2006

A Channel - June 2006 - Luvdragons Awarded "Ottawa's Best Psychic" viewers choice award

Rogers Day Time TV - Spring 2006

CTV - CJOH news - December 2005

Rogers Daytime TV - December 2005

Hot 89.9 Radio Morning Show - Spring 2005

Ottawa Sun - November 2004