Parties & Events

For further information please email: psychicwendy @ gmail.com


Price begins at $120/ Hour - per psychic

Minimum of at least 2 hours of entertainment

Please book at least 6 weeks in advance. You can pick and choose the entertainment you desire. Psychics can circulate your guests giving mini readings to a large number of people, or you can have sit-down readings ranging from 7 - 30 minutes in length. Your psychic can lecture, teach, question and answer forums and more. You can mix and match services. We have worked many "themed" events and can curtail the attire of the psychic/s to match your events theme. Travel expenses for non-local Canadian or international events are the clients responsibility. For charity events & foundations ~ Rates are HIGHLY negotiable. For large lecture and class forums our rates increase. We can provide several psychics for larger events. We assure discretion and professionalism.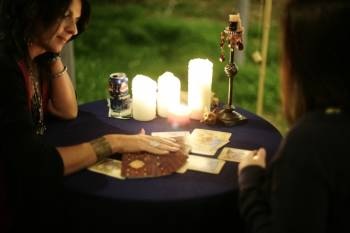 Some of the Charities, Charitable Events & Foundations we donate our services to:
65 Roses Gala -Ottawa Cystic Fibrosis - Cystic Fibrosis Canada - Champions For Children - Children's Aide - Winchester Lions Club - Week To End Breast Cancer - Ottawa Regional Cancer Foundation - Make A Wish Foundation - Ottawa Humane Society - Habitat For Humanity - Ottawa School Lunch Program - Vernon Women's Institute - Autistic Society - Blues In Schools - Women's Heart Association - Multiple Sclerosis Society of Canada -
Battered Women's Association - Canadian Cancer Society - Osgoode Care Center - Re-Think Breast Cancer Org. - American Cancer Society - Winchester Dairy Fest - Mountain Rise UCC - Metcalfe Community Centre - New Orleans Disaster Relief - Osgoode Community Center - Youth Program - AND more...